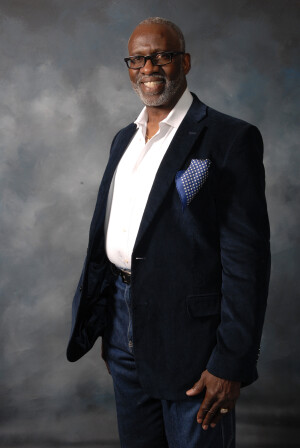 Perry Moss is a retired Air Force officer whose professional training, profound teaching gift, and respect and recognition in the community, has resulted in his appointment to several advisory boards in the town of Smithfield and Isle of Wight County, Virginia. A member of the YMCA Board, he was instrumental in the expansion of several programs to accommodate disadvantaged families. As a member of the Community Help In Progress, (C.H.I.P.) a partnership between the Smithfield Police Department and members of the local community, he assists in identifying and empowering at-risk children to ensure equal opportunity, regardless of demographics. Selected as a member of the Isle of Wight County Schools' Action Team, he is not only instrumental in bridging the gap between parents and school officials, but in improving the educational system in the Isle of Wight School District. Notwithstanding, he was recently selected to the Windsor Castle Park Advisory Committee, where he is instrumental in the ongoing development of the park to improve the quality of life for Smithfield and neighboring communities providing increased recreational facilities for community growth and development.
Perry Moss is the Pastor of Soteria Life Center, a non-denominational church whose mission is to help people develop spiritually so they can fulfill their destiny. He is also Co-Founder of the Soteria Community Resource Center, a non-profit organization consisting of various programs to support community growth and expansion. He is a life coach assisting people and entrepreneurs in identifying their true gifts to ensure total life prosperity. He is married to Dr. Belinda G. Moss, Co-Pastor, conference speaker and author. They both reside in Smithfield, Virginia.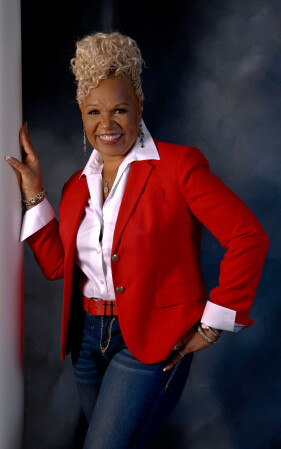 Dr. Belinda G. Moss is an anointed speaker and writer specializing in empowering people of all faiths and lifestyles to grow and develop emotionally and spiritually to achieve their divine purpose. A great orator, she speaks to vast audiences worldwide and is known for her candor and cut-to-the-chase delivery. Thousands have made this woman a mainstream speaker who leaves her audience with renewed strength and vigor. A prolific writer, her first work, "Depression Exposed, A Spiritual Enlightenment on A Dark Subject," is not only transforming lives in the religious community, but is also being used by government agencies, particularly the armed forces, to empower their people to persevere in the midst of adversity. She was a featured guest discussing her book on the Fox 43 Hampton Roads Families First television program that reached over 1.5 million viewers. She received accolades from the host Nicole Livas for the wealth of information she shared. She recently released her second book, "How to Grieve and Let Go with Dignity," a handbook designed to assist people grieving from the loss of a loved one due to death, divorce, separation, or abandonment. Already this book is having a monumental impact on suffering humanity.
Dr. Moss holds two Masters' Degrees and a Doctorate in Counseling Supervision & Education. She is Co-Pastor and Executive Director of Soteria Christian Center International, and Co-Founder of the Soteria Community Resource Center, a non-profit organization consisting of various programs to support community growth and expansion. She is married to Rev. Perry Moss, Jr., Pastor of Soteria Life Center in Smithfield, Virginia.
To request Pastor and/or Dr. Moss for a speaking engagement, click
Repairers of the Breach Ministries: